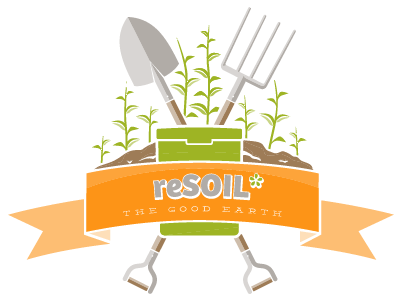 You are what you eat and you are what your vegetables eat too.
That's why your choice of soil is so important. Introducing reSOIL. Made entirely of organic waste and yard and garden trimmings beneficially-recycled into a natural medium that directly supports pesticide-free gardening, water conservation and greenhouse gas reduction. No pesticides, fertilizers or additives. It's the good earth that's especially good for the Earth too.
There are many ways to reSOIL. Find yours from the choices below.
Coffee Bean Bag or Fill Your Own Pail
$8 or $20/3
Our Wheeled Tote
$15/120L or $20/240L
Per Cubic Yard
$45 plus delivery